One of the things that not many people consider is what happens to the automobiles that are hard to sell due to problems, damage, being wrecked or in an accident, etc. People wonder what options they have when they cannot afford to fix something, or when it is not worth fixing. This is where Junk Edmonton Company steps in. We are your one stop automobile removal company that pays top dollars for your unwanted vehicle and offers FREE towing service at the same time.
When you consider getting rid of unwanted or damaged vehicle in your driveway, one major thing to consider is how to get the automobile to the junk yard! Since most of the junk cars are not in running condition or may not run safely, it means that the vehicle may need towing. It may end up being heavy on the pocket to get the vehicle towed and cause a lot of headache. In such cases, contacting our company to sell your clunker is the most feasible option. You earn money and get free junk car towing service at the same time.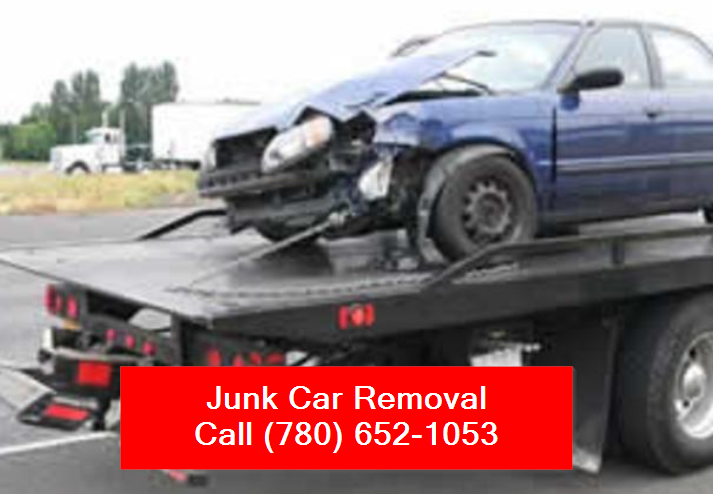 If you are looking to sell your automobile and you don't know if we will be interested in buying it, worry no more. We purchase all cars that have stopped running and more. We buy and tow away used cars, wrecked cars, flooded cars, cars that have been in accidents, cars with mechanical problems, and not working anymore. Call us with a vehicle you want to sell and we will offer you best cash offer in the market. You can give us a time and place and we will tow away your automobile for free.
Why choose us for your junk car removal needs
There are many companies offering the service in the market. However, what sets us apart from our competitors is our unwavering customer service, best prices for junk car and efficient service.
Friendly and steadfast customer service
top dollars for clunkers
efficient and timely service
free towing for clunkers
ecofriendly auto recycling