Cash For Cars Edmonton, Top Dollars For Used Cars
We are one of the biggest car buyers in the Edmonton, Alberta. We take pride in establishing a name in the market for paying the highest amount for any and all junk or unwanted cars, vans, trucks and SUV's. Be it any make or model of vehicle, WE WILL BUY ALL OF THEM for top dollars.
Junk Car Edmonton is a professional junk (Damaged) automobile buying service that offers junk car removal and pays top cash for vehicles around Edmonton and surrounding areas including Stony Plain, Spruce Grove, Sherwood Park, Beaumont and Leduc. We provide free towing of your automobile and help you sell your clunker without any hassles or expenses. Sell your junk car to us and we will send our tow truck to get your car with money on spot.
Do not pay insurance for the unwanted vehicle you are not even using. Instead, contact us and we will pay you. We are giving top cash for cars in Edmonton. If you are looking to get rid of your scrap car, we are the ultimate cash for Clunkers Company in Alberta. We provide FREE removal of any junk, damaged, wrecked or unwanted vehicles from your Property.
You can give us a quick call anytime and we will give you a free quote tight there over the phone. It does not take more than a few minutes to get a quotation. If you prefer to fill out an online form, then we have you covered! Fill out the no-obligation online form and one of our team members will get back to you as soon as possible.
We are environment conscious people. We aim to RECYCLE or REPAIR your old unwanted car and we always try to dispose scrap metals and any chemicals by using eco-friendly and legal means. This way we not only save our environment, but also work towards making our city of Edmonton more beautiful.
There is no necessity for you to search for another cash for cars Edmonton business because we are the BEST in Junk car industry!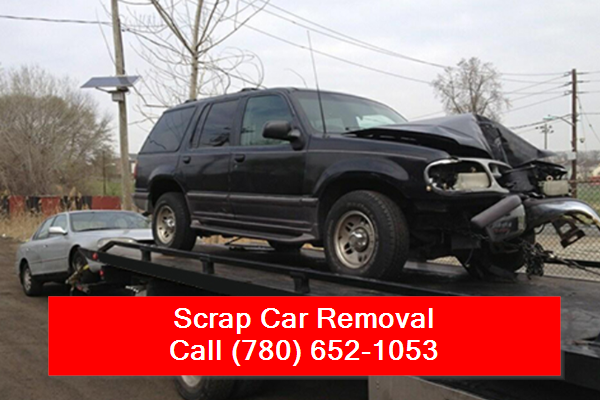 We buy all unwanted cars, be it used, totaled, junk, wrecked or accidental vehicle. Local community of Edmonton trusts our Company each month to be their car buyer for any types of makes and models of vehicle, including all varieties and conditions. This is because we do our best to make selling a vehicle absolutely hassle free.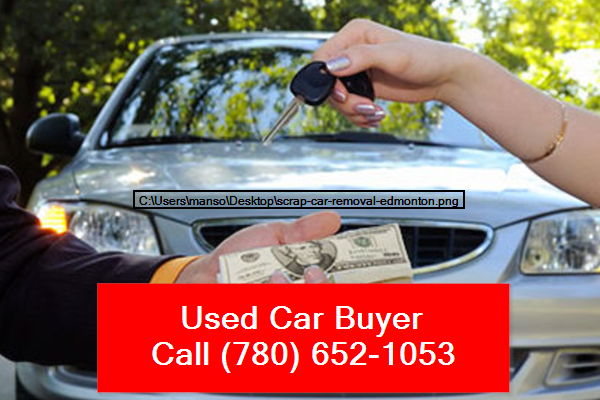 If you an automobile that has been used and now sitting in the garage or driveway, contact us and we will take it off your hands at top price in the market. We are your best used car buyer in Edmonton market. We buy used automobiles of any make, model or variety.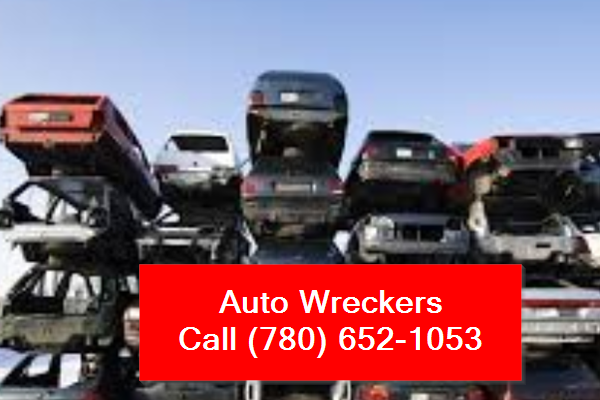 Looking for auto wrecking services? Look no more. We are known in the local industry for our auto wrecking services. We remove all clunkers, wrecked, accidental or damaged vehicles and recycle them, relieving you of the junk that was nothing less than a problem for you.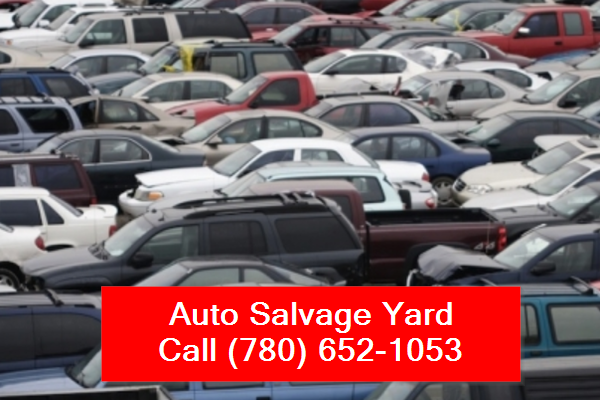 Auto Salvage Company
If you are looking into getting rid of your clunker, call us. It does not matter what the condition of your automobile is, we will purchase it no matter what. We will buy your car for cash and taken to a scrap yard where useable parts will be taken off of it, after which it will be crushed for the steel and then recycled.
Donate A Car Options
Donating an old and unwanted vehicle is a good thought. We can help make it possible without any hassle. Contact our company and our team members will help you donate your clunker for a good cause without any problems for you.
Free Vehicle Towing
Want to remove your unwanted vehicle that has become an eye sore. Worry no more! Call us and we will remove your junk car for free. Our goal is to make the whole process stress free and hassle free for you. We will come to you at a time that is convenient for you and remove it without charging you any money for it.
Why choose Cash For Cars Edmonton?
We have established ourselves as a successful professional junk car removal company
Our company is licensed and insured.
Customer satisfaction is our biggest and main concern
We take pride in our business, and work hard to maintain high standards of professionalism and service
We offer FREE removal of any junk, wrecked, damaged, unwanted and accidental vehicles from your property.
We offer top dollars for all clunkers